Translations
Poetry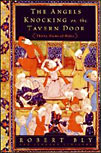 The Angels Knocking at the Tavern Door: Thirty Poems of Hafez
Translated from the Persian by Robert Bly with Leonard Lewisohn
The medieval Persian mystical poet Hafez used sinuous lines and ringing metaphors to write about wisdom, the dangers of repression and the paradoxes of his faith. His blend of simplicity and challenge makes him the most popular poet in Iran today. Bly and Lewisohn (a world-class Sufism expert) present clear and memorable versions of Hafez's renowned lyric meditations, though they forgo the original ghazal form (with its intricate repetitions) in favor of unrhymed pentameters. Sometimes their Hafez offers good advice: "Let's be faithful to what we love./ And keep our spirits high." Sometimes he describes his warmth and contentment: "The delight of a few words/ With a soul friend for us is enough." Just as often, though, he shows how the ways of his seeking, and the distance between divine immanence and earthly travail, can disturb even the most sincere follower: "Don't imagine us to be like the tulip," he concludes; "rather look at the dark/ Spot of grief we have set on our scorched hearts." Though Hafez does not (yet) have the immense Western popularity of that other Sufi mystic, Rumi, his verse has all the ingredients to make a similar splash.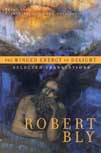 The Winged Energy of Delight: Selected Translations
This landmark volume collects many of Robert Bly's best translations of twenty-two poets he has translated during his fifty-year career, from Pablo Neruda and Antonio Machado to Rumi, Hafez, and Ghalib, this selection stands a brilliant sampling of twentieth-century world poetry. Fascinating brief essays on each poet guide the reader through Bly's own journey of discovery. This selection is the enduring harvest of Bly's labor to bring other poetries over into contemporary American language.


This revised edition adds ten new translations to Robert Bly's seminal translations of the 15th century Indian spiritual poet Kabir, and also includes an illuminating essay on Kabir by the religious scholar John Stratton Hawley. As Hayden Carruth wrote of the original edition, "Kabir's poems give off a marvelous radiant intensity that never fails. . . . they have exactly the luminous depth that permits and invites many rereadings."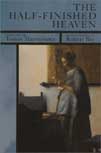 The Half-Finished Heaven: The Best Poems of Tomas Transtromer
The Half-Finished Heaven is a stunning selection of Bly's translations of the Swedish poet Tomas Tranströmer, from his first book 17 Poems (1954) to 1996's Grief Gondola. "Tomas Tranströmer has a strange genius for the image," Bly writes in his introduction. "His poems are a sort of railway station where trains that have come enormous distances stand briefly in the same building." Tranströmer combines in his poems scenes from nature and technology to portray a world in transition. His work has never come to us more clearly than in Bly's penetrating translations.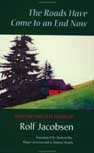 The Roads Have Come to an End Now: Selected and Last Poems of Rolf Jacobsen
This collection, including translations by Robert Bly, Roger Greenwald and Robert Hedin, is the first in English to survey the whole range of this modern Norwegian poet's work. Bly says in his introduction, "I love the radiance with which Rolf Jacobsen praises this complicated creation." Robert Hedin's selections often focus on Jacobsen's fascination with astronomy and the stars. Roger Greenwald translates Jacobsen's final poems, which Bly calls "some of the finest poems of the late century." Together, the three translators perform the welcome service of making this wonderful poet better known in the United States.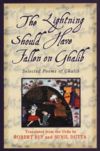 The Lightning Should Have Fallen on Ghalib: Selected Poems of Ghalib (with Sunil Dutta)
With his Indian-born son-in-law, Bly has translated the Urdu ghazals of Ghalib into almost shockingly contemporary American English. Unlike Rumi and Kabir, Ghalib follows the spiritual path of separation from God. Ghalib says, as if to provoke God, "I know that Heaven doesn't exist, but the idea / Is one of Ghalib's favorite fantasies." These are pungent and unforgettable poems.


Trusting your Life to Water and Eternity:
Twenty Poems of Olav H. Hauge
Olav Hauge was Norway's great poet of the rural landscape. He lived simply, supporting himself on sales from an acre of apple orchard his whole life. His poems have the attractive spare quality of someone who doesn't waste words. Bly says, "Olav H. Hauge asks that we bring only a 'hint' when he asks for truth, and as a model of such discretion, mentions that birds carry away from a lake only a few drops of water, and the wind takes from the ocean a single grain of salt."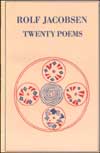 Twenty Poems of Rolf Jacobsen
Jacobsen was one of the greatest modern poets in Norway, the first to include both nature and industrial society in his poems. Bly's small selection in 1977 was the first exposure most American readers had of him. This book feels much larger than the 20 poems it contains, because of the spiritual and emotional space one feels opening in them. They are like his image of the tire track as experienced by an ant, a "great luminous Sahara lit by clouds."
Bly's landmark "versions" (he worked from literal translations) of the 15th century Sufi poet Kabir are some of the most lively spiritual poems in contemporary American literature. "Irreverent while being intensely religious, Kabir seems incredibly playful in his taunting of the sacred dogmas of his time." Bly recited these poems at almost every reading he gave during the Seventies, laying the groundwork for his later translations of Rumi, Mirabai, Hafez, and Ghalib.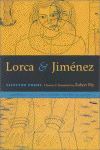 Lorca and Jiménez: Selected Poems
This Beacon Press volume brings together two of Spain's greatest poets of the 20th century. Bly's renders Jiménez's mercurial genius with an appropriately light touch. And he captures the ferocity of Lorca's wild vision with particular power in poems about New York: "There is a wire stretched from the Sphinx to the safety deposit box / that passes through the heart of all poor children." These are some of Bly's most powerful translations.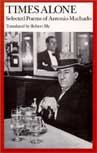 Times Alone: Selected Poems of Antonio Machado
Perhaps Spain's greatest after Lorca is the philosophical poet Antonio Machado, who died a refugee in the Civil War. Almost anyone who has attended one of Bly's readings knows Machado's poem, "The wind one brilliant day," which concludes, "I said to my soul, / 'What have you done with the garden that was entrusted to you?'" No poet has spoken better on behalf of the soul in the 20th century. Bly's prose commentary on Machado's life and work is especially rich.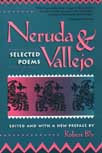 Neruda and Vallejo: Selected Poems(with John Knoepfle and James Wright)
Bly's translations of Neruda were some of the first in English worthy of the originals. This volume opened the way for many translators to come. Couples a broad sampling of every phase of Neruda's work with a stunning selection by Neruda's contemporary, the Peruvian poet Vallejo; Bly likens these subtly surreal poems to "flashes of light in a room already light." An essential volume for any poetry library.
Ten Poems of Francis Ponge Translated by Robert Bly and Ten Poems of Robert Bly Inspired by the Poems of Francis Ponge
This small book with its unwieldy title is actually a model of fleet-footed association of the kind Bly praised in Leaping Poetry. The French poet Ponge devoted much of his writing career to the "object" poem which playfully describes and praises more or less ordinary things. Bly imitates Ponge's form, but brings an entirely different imaginative quality to his own work on the "object" poem, so that it becomes transformed into quintessential Bly. A landmark volume in the prose poem in English.



Selected Poems of Rainer Maria Rilke
The elusive Rilke is surely one of the most celebrated poetic voices of the 20th century. Bly's selection includes Rilke's early lyrical poems, his "seeing" poems written under the tutelage of Rodin, and "Sonnets to Orpheus," which Bly considers Rilke's masterpiece. Also included in its entirety is the haunting sequence, "The Voices," spoken by characters Rilke observed on the streets of Paris. Arguably the finest Rilke selection available, Bly's translations and commentary combine to give us the flavor of Rilke's "swiftly appearing, swiftly disappearing, Hermes personality."
Prose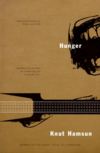 Hunger (Knut Hamsun)
Like many young poets of his generation, Robert Bly translated prose in order to supplement his income during his struggling years. But Bly's brilliant translation of the Norwegian genius Knut Hamsun's Hunger appeared in 1967 after Bly had established his reputation as a poet. Hamsun's novel is one of the great portraits of the artist living by his wits on the edge of society, and perhaps on the edge of insanity. Isaac Bashevis Singer called Bly's translation "excellent," and it is.